Hair Extensions by Head Office Hair Specialist
The team at Head Office Hair are experts in applying and removing all types of hair extensions. And we aim to deliver the best possible results, so we look to use the best available products. As such, we are delighted to be working with Bellami, one of the best hair extension makers there is and Number 1 extensions supplier in the World!
One of the main reasons for Bellami's success is its wide range of colours and other options. for example, Bellami offers more than 70 extension colours meaning we can create more stunning, natural-looking extensions. Other options mean you get the style you want in addition to the right colour.
Despite Bellami's success elsewhere, Head Office Hair is the first salon in Australia to introduce the brand. Not only that, but we also offer a Bellami hair extension masterclass every 3 months. Such is the demand for the masterclasses that our first session sold out in 3 days.
Use Talented Experts Only
Hair extensions can look stunning, bringing more length and volume to your natural hair. However, it's essential you have them installed or removed by talented experts for the best results. Otherwise, you run the risk of a poor-quality hairstyle that makes it obvious you're using extensions.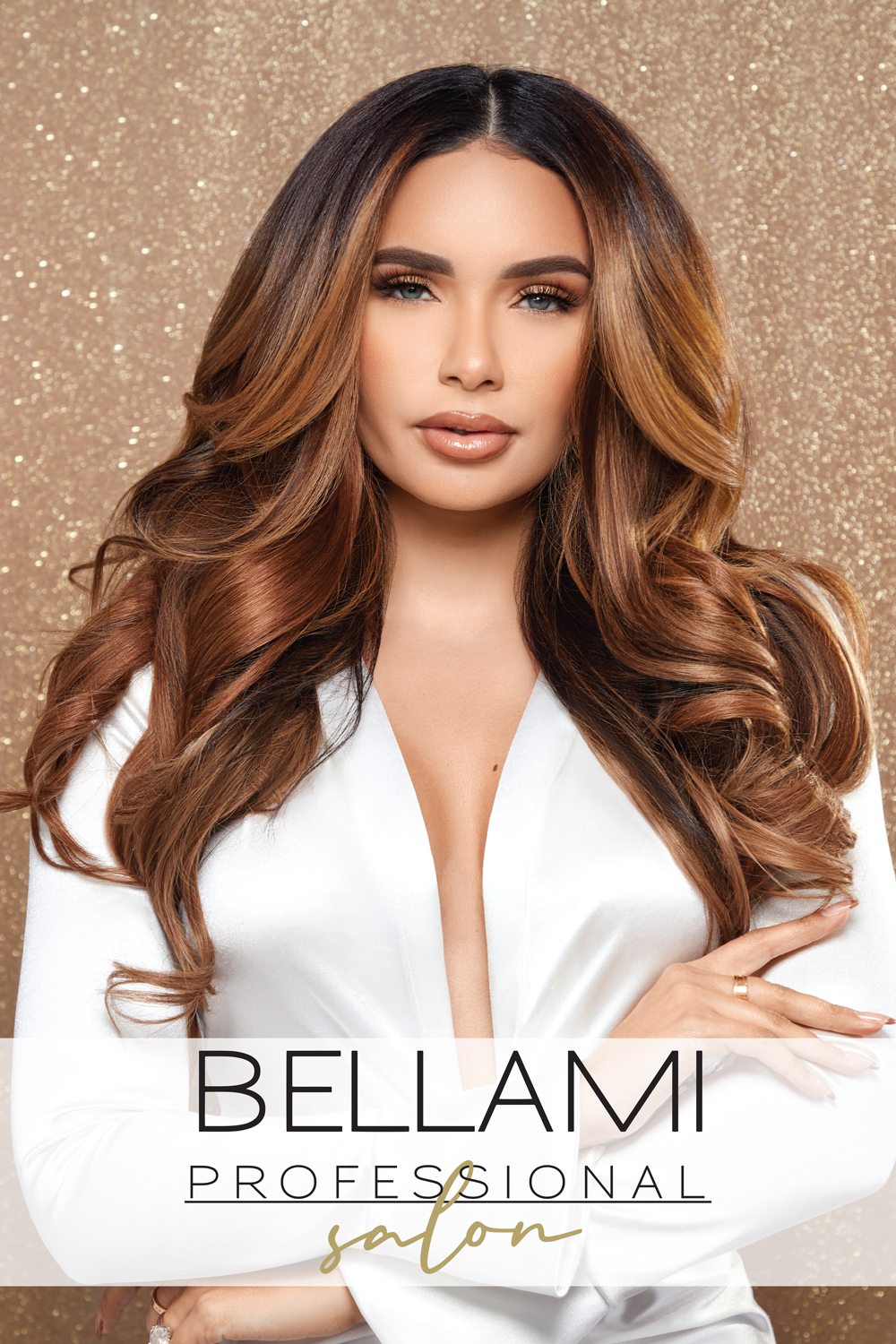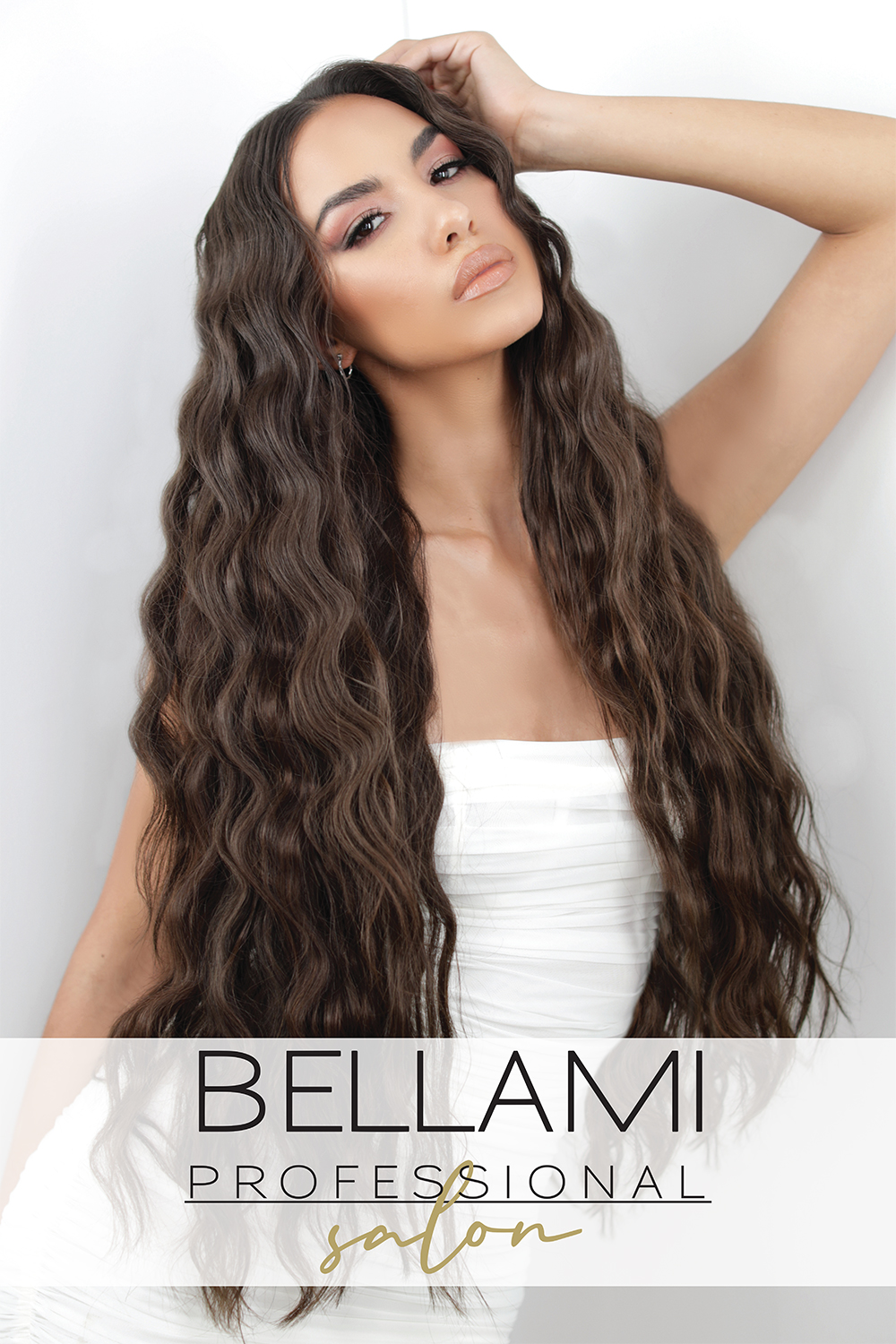 Going to the experts is also important when it comes to having hair extensions removed. Not using a professional can also result in damage that requires more work to repair.
With Head Office Hair, you have peace of mind in knowing that all our experts are well-trained and experienced in using a range of hair extensions. As such, you can rest assured that you will get the best results every time. And while we are experts in applying extensions, you can also count on us to lend our advice so you get a style that best suits your natural features.
Our team is trained in matching colours and adding volume to extensions for the perfect salon look. We also maintain a complete range of stock so you get the styles that suit you best. If you're unsure if we have what you're looking for, just ask and we will do what we can for you.
And using a reputable expert will also help ensure only the best materials are used. As such, you can not only expect our extensions to look great the day you leave our salon but also for weeks afterwards.
Why We Use Bellami Extensions
In addition to the reasons mentioned, we also use Bellami for the following reasons:
An excellent range of natural colours
They can last for over a year if properly maintained
A fine quality product down to each individual strand
Choose from straight hair or body wave extensions
A selection of types including volume weft hair to tape in hair extensions
Relatively quick and easy to apply without sacrificing quality
Our extensions fit comfortably, and you will forget they are even there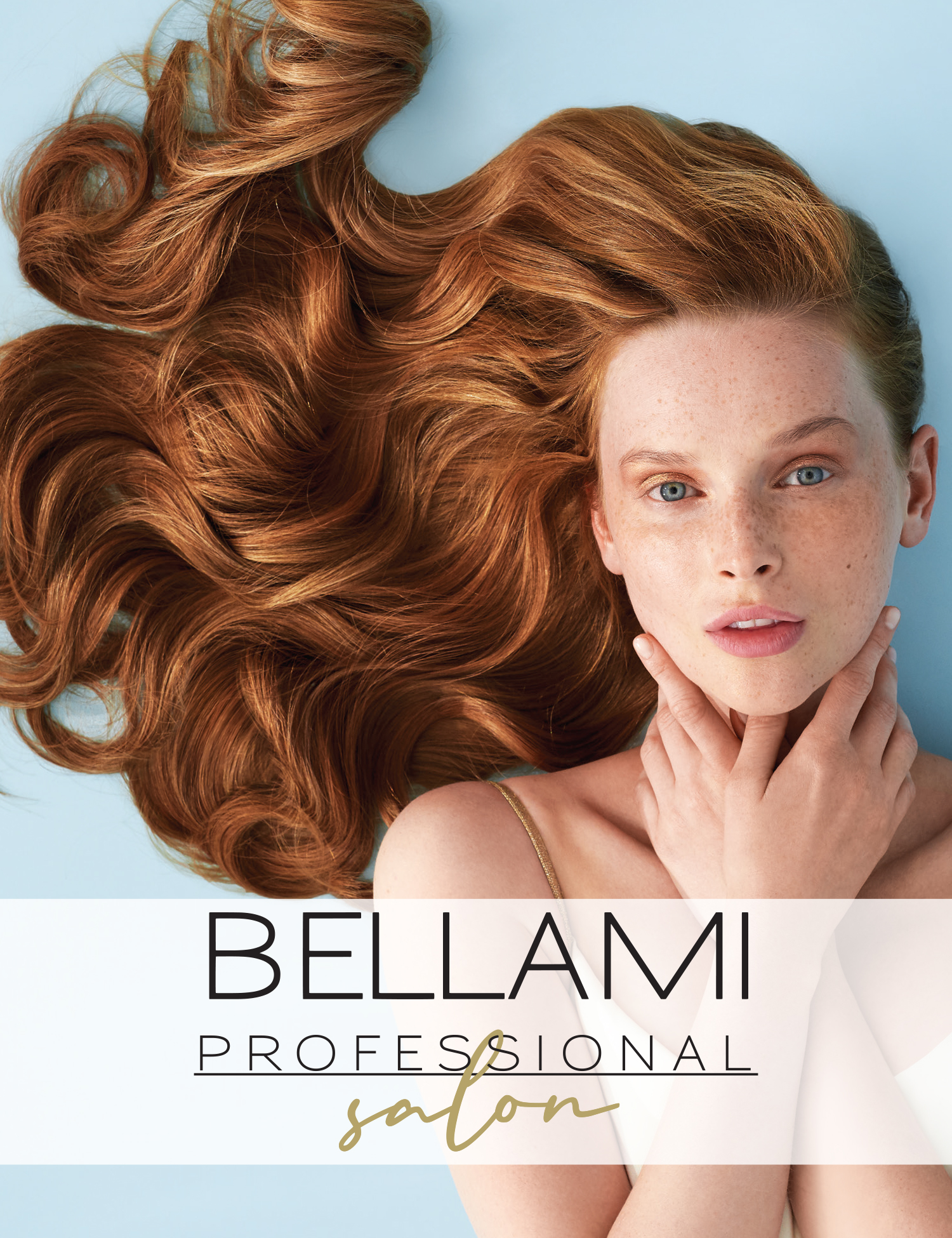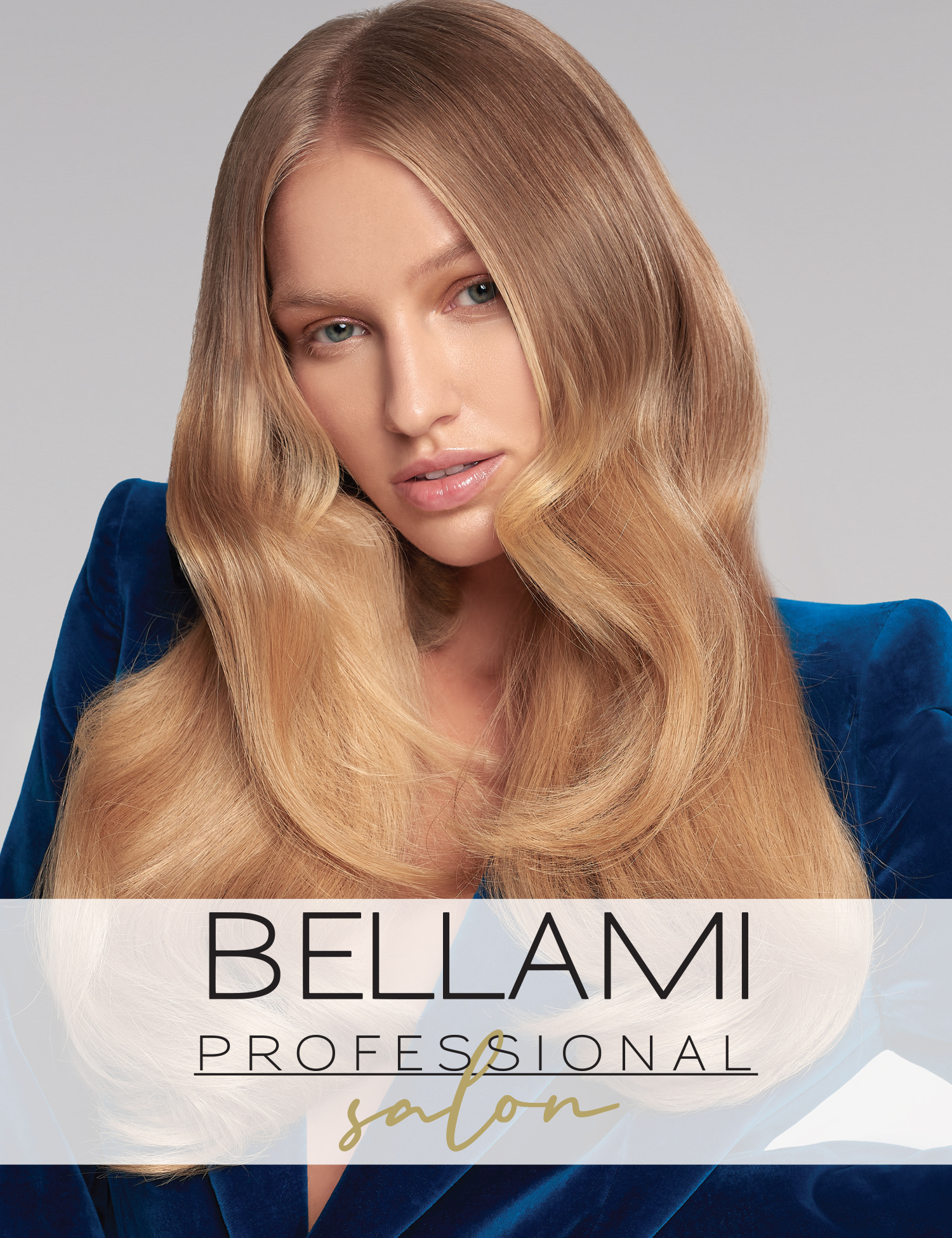 Bellami also offers a range of extension types, including the following:
Volume weft hair extensions
Flex weft hair extensions
Hand-Tied weft hair extensions
Tape-in hair extensions
I-tip hair extensions
Keratin tip hair extensions
Eric Vaughn hair extensions
Micro keratin tip hair extensions
Body wave tape in hair extensions
Body wave keratin tip hair extensions
Body wave I-tip hair extensions
Body wave volume weft hair extensions
Why Choose Tape Hair Extensions
Tape hair extensions are popular for numerous reasons, including the following:
Tape hair extensions are easy to care for and are reusable
These hair extensions are relatively quick and easy to apply
This method uses a tape that doesn't irritate the scalp, making them one of the most comfortable options available
Tape hair extensions use 100% real hair, with no chemicals used in the process
This method is more cost effective than some other approaches
If you would like to know more about our hair extensions or our masterclasses, then feel welcome to get in touch with the team at Head Office Hair. Our friendly and professional team will be happy to hear from you and answer any questions you might have.
HeadOffice guarantees 100%
satisfaction with you new extensions.